Residential Locksmith Near Me Seattle, WA - Seattle Locksmith Service
Our home is our haven and is supposed to keep us and our property safe from harm; this is why it is important to secure your home well. Over the past ten years,Seattle Locksmith Service has emerged as the leading residential locksmith service in Seattle, WA area. We specialize in offering the complete range of security solutions for residences and will offer you services that best suit your requirements and budget.
Some of our services
Home lockout - Stranded outside your home? Get 24/7 emergency locksmith help from our team! We respond fast and can get you into your house within minutes and without damaging your door or existing lock system. We have trained lock technicians that travel on mobile vans that stock a wide range of products and tools to provide you the locksmith service that you require.
Broken locks
Our team can diagnose and repair locking systems whenever required. There are however times when the locks need to be replaced. We provide an array of high quality options and can help you find the best one for your property.
Rekeying
Lost your key? Rekeying can safeguard your property and provide complete peace of mind. It is also a more cost-effective way of securing your property than replacement. At Seattle Locksmith Service we aim to offer maximum protection to our clients. With us at the helm of affairs, you can sleep easy knowing that your homes are well secured and your families are safe.
Home security
Get a home security audit and know how you can enhance its security. We customize security solutions as per your requirements and take into consideration the size of your home, your budget, the areas to be secured and the access level of your property to recommend you the most appropriate security systems for your home.
24/7 help
As there is no definite time when emergencies occur, we work 24/7 so that we are available for you when you need us. Calling other locks services at 'off hours' may lead to a lengthy hold time and high costs, but not with us. You can call us at any time of the day or night, and we will reach you in less than 15 minutes. Also, we never charge extra money to service you at an odd hour.
Our residential locksmith services include: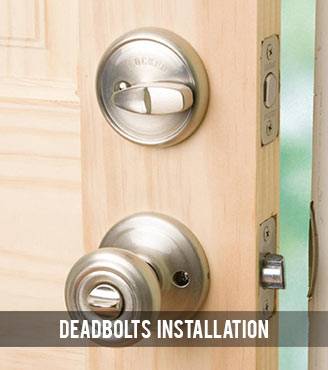 Home lockout assistance
Lock repairs
Rekeying
Garage door locks
Safe installation
Key duplication
Recommendations on locks
Master key set-up
Padlocks installation
Peephole installation
Broken key extraction
Mailbox and mailbox locks
Security door gates
Window lock installation & repair
High-end security locking systems
Decorative locks
We are the most trusted locksmith
When it is about the safety of our clients, we do not take any chances. We hire only well-trained and knowledgeable technicians and use only the best quality products and advanced tools. If you are looking for top quality locksmiths in and around Seattle, call us at 206-408-8179 and we will get to you within minutes. Our team of highly skilled and experienced lock technicians is dedicated to offering customers with the best possible service.
Locks Replace in Seattle, WA
Broken locks can be a major nuisance, not to mention that they are also an open invitation to thieves and vandals. Getting your locks replaced as quickly as possible is always a good idea, as it ensures the continuing safety of your family and possessions. Seattle Locksmith Service is a professional residential locksmith you can turn to in Seattle, WA if you ever need new locks installed for your home. We can provide both electronic and mechanical locking systems at low prices. Our services are cheap, reliable, and trustworthy. We have been replacing locks for local residences for close to a decade, so our team is very experienced and effective. click here to read more
Locksmith Cost in Seattle, WA
Getting higher-security locks installed for your home can be an expensive proposition, especially when it comes to some of the modern high-security electronic locks that are available in the market. You can't really put a value to your peace of mind and the safety of your family, though. If you need cheap but good locks or affordable locksmith services for your home in Seattle, WA, then don't think twice about contacting Seattle Locksmith Service. You won't have to worry about how much our locksmiths cost – we provide a great service at an affordable price.
Lock Change Residential in Seattle, WA
Finding the right locks to replace the old ones in your home can be difficult. There is a lot of choice available in the market, and it can be very confusing for home owners that don't have any experience with the locksmithing world in general. Seattle Locksmith Service is a professional locksmith in the Seattle, WA that provides free consultations for residences in the local region. Our locksmiths can help you choose locking systems that best suit your budget and requirements. Our locks change residential service will also install them for you quickly and affordably. We have been providing our services locally for close to a decade. We have garnered a reputation for being quickly, reliable, and affordable. click here to read more
Residential Lock Out in Seattle, WA
Getting locked out of your home can be a major nuisance and can throw your entire schedule in disarray. If you've been locked out of your property anywhere in Seattle, WA, then Seattle Locksmith Service's technicians can resolve your residential lock out in a short span of time. We are a professional locksmith service that has been active in the local region for close to a decade. We have years of experience with handling lockouts – you can rely on our experts to handle yours effectively, with minimum hassle. click here to read more
Rekey Locks Residential 24 HR in Seattle, WA
Rekeying is an inexpensive way to gain better control over who enters your property and who doesn't. The procedure involves replacing the locking mechanism of your lock (or locks) so that it no longer works with an old key, but needs a new one instead. If you need the locks in your home rekeyed quickly and affordably, then Seattle Locksmith Service's rekey locks residential 24 hr service is your best bet. We have been providing our rekeying services to the local community for a very long time. You can rely on us to get the job done right, without inconveniencing you in any way. click here to read more